In this post, we will try to find out the answer to how to start a shoe business. Your financial salvation might be hiding at a custom shoemaker. With the information in this article, you may launch a thriving online/offline shoe business. Learn the ropes of starting a shoe business, from coming up with ideas to ordering a test run.
These 10 Steps Will Get You How To Start A Shoe Business:
#1: Examining The Market
Initially, you should investigate the marketplace. Finding out what competitors in the shoe industry are doing is crucial.
Find out as much as you can about your competitors, including their weaknesses and strengths, by doing research. What exactly do they sell, and where can I obtain such information?
Find out what people are buying now, where they are buying it, how much it costs, and what the current fashion trends are.
#2: Figure Out Who You're Trying To Sell To.
It's more efficient to focus on a certain segment of the market, or niche, than trying to appeal to everyone to learn how to start a shoe business. All of the residents have the same priorities and aspirations. More detail increases the likelihood of success.
Identifying your niche is the first step in attracting your target customers and meeting their footwear demands.
Look into the people, places, and concerns that come up as you go. You should advertise your shoe brand to those who are actively looking for products like yours.
#3: Pick a Profitable Approach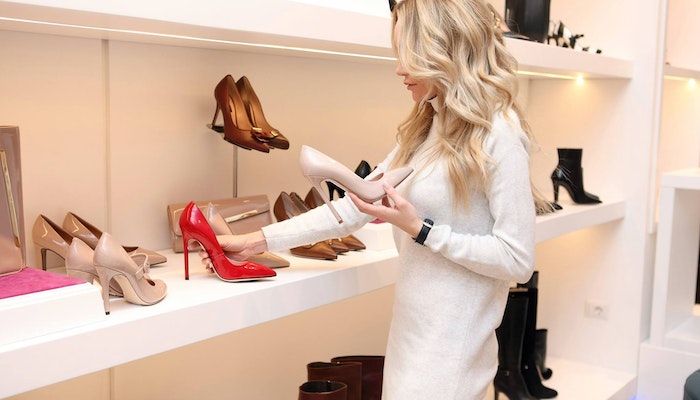 The most crucial decision you'll face when establishing a footwear label is how to organize your business. Decide on a layout for your shoe store from the following three possibilities:
From the first concept to the final polish, you get to exercise your entire creative potential in every step of the shoe's production. It requires a lot of planning, money, infrastructure, installations, technical capacity, and people.
Wholesale shoe businesses order products in bulk from manufacturers, keep the shoes in a warehouse until they sell out, and then distribute the shoes to individual customers. Expenditures in this category include items like rent for office space, software for tracking inventory, and insurance for the business.
Dropshipping and print-on-demand are the means through which a shoe store may be launched without having to invest much in initial stock and marketing. As an intermediary between the manufacturer of shoes and the end consumers who buy them, shoe retailers play an important role.
#4: Making a Business Plan
A business plan is a formal document outlining the goals of an enterprise as well as the steps to be taken and the expected outcomes. It's manual on how to start and run your own business.
You should write a traditional business plan if you have an eye for detail, wish to arrange your work according to predefined rules, or require external finance to manufacture your shoes. Include everything you can think of, from the company's organizational setup and product offers to its financial forecasts and funding requirements.
You need a lean business plan if you want to get your small business up and running quickly, if your business structure is simple, or if you want the freedom to make adjustments as you go. A visual representation of the fundamentals, such as the unique selling proposition, primary activities and revenue sources, assets, and partnerships, may be shown.
#5: Make a Name And Identity For Your Business
You want people to associate the high quality of your shoes with the brand and reputation of your company to learn how to start a shoe business. Whatever the focus of a certain shoe brand—luxury boots, unique sneakers, or high-performance shoes—the name of the line should reflect that.
It is preferable for a brand's name to reflect its origins and evolution. Customers often inquire about the origin story of the brand and the stories behind the shoes in their collection. Brands with interesting histories tend to be remembered longer by buyers.
#6: You Should Start By Finding a Good Spot To Set Up Your Shoe Store And Accompanying Equipment: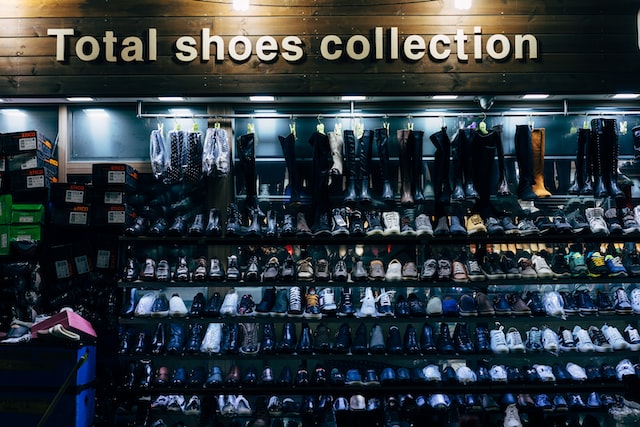 Try to choose a place that can accommodate your shoe store and its associated activities.
When determining where to sell your shoes, you have three options: a physical shop, an online-only presence, or a combination of the two.
It is not possible to run a successful retail shoe store without a physical location and the related overhead costs of rent, utilities, employee salaries, and business insurance.
Online retailers provide better prices than their brick-and-mortar counterparts. It has a wider scope and can be managed from afar.
If a business has a website, it may sell its items and keep inventory without needing a brick-and-mortar location. Operating costs will rise as the business expands into more sites.
Controlling quality is the primary advantage of production and stockpiling. To start a shoe firm in this manner, however, requires the largest initial investment.
#7: Has Your Footwear Business Registered?
Getting your shoe brand registered is a complicated ordeal that might change from country to country, or even from state to state. If you don't intend to create any legal partnerships, then filing as a single proprietor is the best option.
#8: Opening a Business Bank Account
Create separate checking and savings accounts for all company-related expenditures. Create a business bank account to keep corporate funds isolated from your own. In the same way, a corporation's credit card functions the same. If you have employees or a physical inventory, you must obtain insurance for your business.
It's possible that, depending on the nature of the business and the area, additional authorizations and licenses may be needed. The municipal council should be your first destination if you are missing a document mandated by the local, county, or state governments.
#9: Create And Produce The Shoes You Want To Sell.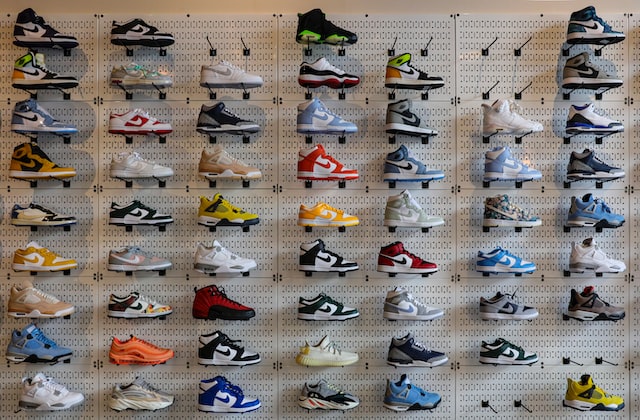 Both of these approaches are possible when conceptualizing a shoe line. The footwear must be handcrafted from the ground up. That includes coming up with the overall design of the shoe, sourcing its individual parts, manufacturing it, and keeping an initial supply on hand.
You may focus on the design phase while someone else handles production. Print-on-demand makes it easy to distribute a new shoe line to consumers without breaking the bank. It's possible to outsource production and printing to a printing provider so that you can focus on the design.
#10: Make a Strategy To Market Your Footwear Company Online:
Digital marketing is crucial if you want to expand your online shop and win over new customers. Take a look at the following marketing options offered by your eCommerce platform:
Creating unified business accounts for your shoe brand across many platforms can help you get in front of more customers and grow your company. Keep up a consistent publication schedule, varying your content between promotional pieces and instructional content that teaches how to utilize your product, and cater to the platform's customers.
The younger generation prefers Instagram over Facebook. Pinterest is essential for the online promotion of your Etsy store's products. TikTok might be a useful tool in determining your area of expertise.
Finally, it's possible that an increase in organic clickthroughs might result from enhancing SEO and content. The second step is to utilize Google Trends to research keywords that are popular among your target audience, and then sprinkle those keywords throughout your content (from product descriptions to alt texts and blog posts).
Final Thoughts
This essay might serve as a springboard for how to start a shoe business. You learned about the state of the shoe industry, low- or no-startup costs, and several strategies for attracting customers and making sales.