Do you yearn for the freedom to direct your own life? For individuals who don't mind getting their hands dirty, learn how to start a landscaping business with plenty of opportunities for financial reward.
Building a Successful Landscape Business from the Ground Up.
The growth of a landscaping business needs more than simply more hands on deck. More than a quarter of your time will be spent on administrative duties to keep things running smoothly. Finding your first customer is just the beginning. Implement these fundamental procedures to kickstart your landscaping company.
#1: Have a Deep Knowledge of Landscape Business
The 1st thing you need to know before starting a Landscape Business is what is landscaping.
Here I suggest some Sources from where you can get an idea of landscaping:
Thespruce.com's description of what is landscaping.
Description of wikipedia.org on landscaping.
#2: Invest In Top-Notch Machinery.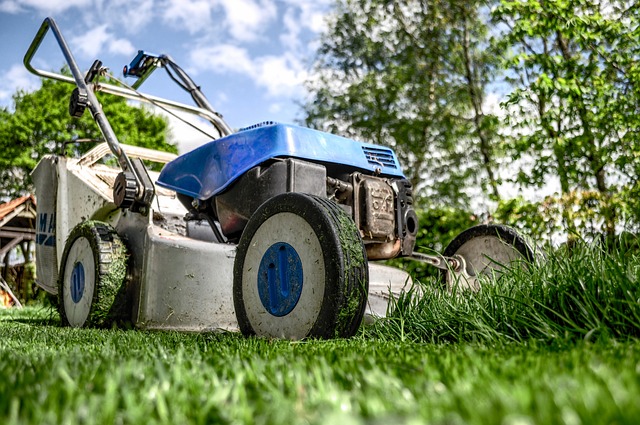 If you want to put in a solid performance, you need top-notch tools. Before putting money into instruments, it's important to find a suitable financial chord. Renting might be an excellent choice if you seldom use an expensive item. You shouldn't feel that you have to go out and buy everything at once in order to have a well-stocked tool shed.
Though first attractive, low-priced gear often ends up costing much more than anticipated. It may be expensive to fix faulty equipment. There are three options available to you: repair it, replace it, or rent one temporarily. Low-quality equipment may sometimes cost more than high-quality options.
Count the long-term price of maintenance and replacement. It is possible to save expenses by renting or buying old products. However, if a costly instrument needs little in the way of upkeep and gets the job done swiftly, it could be worthwhile to shell out the cash.
You need to know your overall expenses, including repairs, rent, and new purchases, if you wish to set prices high enough to make a profit.
#3: You Need A Business Strategy:
It is crucial to lay a firm groundwork for your landscaping company. Your company strategy is the road map to success.
Naturally, as you learn how to start a landscaping business, the level of complexity will grow too. Your responsibilities will grow daily, and the decisions you make in the workplace will have more impact. Having a plan for your company ensures that everything will run more efficiently. Your ultimate goal is to implement your whole plan. It is obvious that the right steps should be taken.
Avoid making your company strategy more complicated than it has to be. Simply said, a good plan describes your final destination and the actions you'll take to get there. You should make a thorough strategy before you do anything if you want to improve your odds of success.
#4: Make A Solid Team
When it comes to landscaping, the old saying that "good help is hard to obtain" rings true.
There is a significant shortage of trained employees, particularly those with landscaping expertise.
In the event that you don't have enough people on staff, you can always ask your fellow landscapers for help.
Building your own bench of highly skilled workers is crucial in today's competitive industry. Consistently delivering on your expectations should be rewarded with higher pay, so be sure to provide frequent feedback and make that clear.
When workers are kept up to date on the company's achievements, they are more likely to take pride in its growth. Talk to them about the challenges you confront together, the goals you share, and the relevance of their work.
Research the beliefs of your tribe. What do they do while they're not working? I was concerned about their family and friends. If you want to get down to brass tacks, ask yourself this: what drives them? You should recognize that your workers are, in reality, people and treat them accordingly.
#5: Keep An Eye On Both Your Gains And Losses.
In the landscaping industry, one of the biggest obstacles is dealing with money problems. Ability in money management is a must-have in the business sector. Every decision, from cost estimating to employee payment, will affect your profit margin, so keep that in mind.
It is not always a simple task to estimate anything. If you under-bid, you may end yourself doing work at a loss. You might lose a good job if you quote too highly.
Do some research to find out what other landscapers in your area charge for similar work. Since costs aren't always listed online, you may have to contact them for a quote.
Compute the total cost of the project, including wages, supplies, and any other expenses. Ensure that your margin for profit is big enough to cover your costs. If your prices are much higher or cheaper than the competition's, you may want to reconsider.
There are other expenses you'll need to consider when your business grows. Office necessities including a phone line, website, desk, filing cabinet, and time-tracking software all add up. You should be able to pay these expenses with the estimations you make; thus, you should shoot high.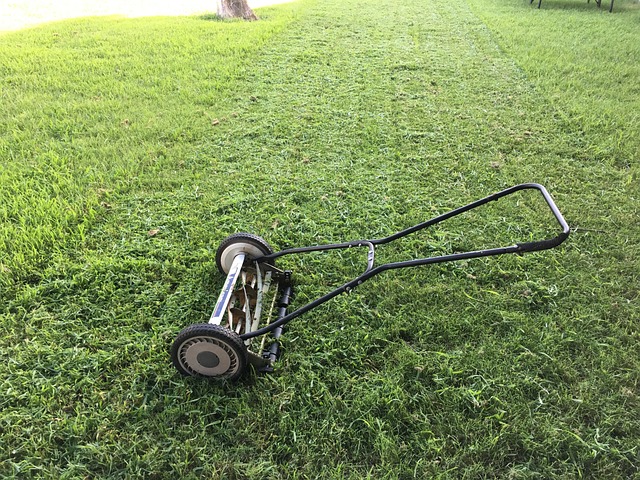 #6: Make Sure Your Ads Are Effective.
The demand for landscaping and lawn care services continues to grow so you should learn how to start a landscaping business. There is no lock on the door to fame and fortune; you only have to unlock it by making yourself known.
Using promotional strategies may bring in new customers. It's a great way to be reminded of how much your efforts were valued.
If so, that's great news since it implies you have an opportunity to not only win over new customers but also keep the ones you already have. Clients who have utilized the landscaping service previously are the most common source of new work.
Creating and maintaining an effective marketing plan is hard work. If you're able to do so, you may wish to consult with a local marketing business. Most especially, one that encourages the growth of local enterprises. They can help you articulate the principles around which your business is founded.
These days, you may choose from a plethora of newly established landscaping companies. Differentiate yourself from the competition by emphasizing the unique benefits you provide in all of your marketing materials and contacts with customers.
#7: Encourage Word-Of-Mouth
Your service to customers is second to none. Even if your product or service's quality sells itself, the best method to get new customers is via recommendations from current ones.
The most cost-effective way to promote a business is via satisfied customers spreading the news to others. Individuals naturally view commercials with skepticism, but they are more likely to believe the suggestions of people they already know and like. The most motivating thing is a real recommendation, not a fake one.
Bottom Lines:
Above I mentioned how to start a landscaping business. I hope this will help you find a new business opportunity to start this year and be your own boss. Read more posts here.