Job Searching Websites are a platform for job seekers where they can find the most suitable position to work in and get Paid. These websites collect data about jobs from different companies around all over the world. They make a list of vacancies, categories, positions, and locations and upload it on their site to help jobless people.
Millions of people are taking advantage of these websites and working on relevant posts. Websites keep updating their data and upcoming jobs list to provide the best service on the internet. Here are some of the best Job Searching Websites mentioned below.
1. Indeed
2. Monster
3. Glassdoor
4. FlexJobs
5. Ladders
6. AngelList
7. LinkedIn
8. Getwork
9. Scouted
1. Indeed
Indeed is the largest job website for multiple jobs and was founded in 2004 to help jobless people. As the biggest site globally, it provides the best services for finding a new job. Indeed is completely free for job seekers and requires no account.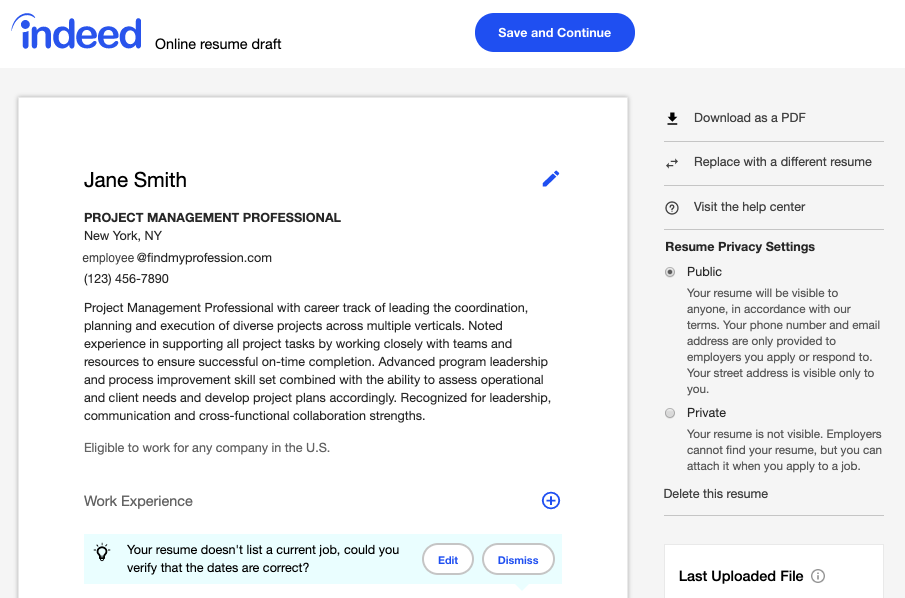 Salary information and companies review sections are the main features of this website. It provides all kinds of jobs in every industry, from starting to executive, like freelancers, internships, full-time, and part-time. This website posts ten new job lists every second.
2. Monster
Monster is a true pioneer in digital recruitment that helps job seekers to find new jobs. It was founded in 1994 to bring companies and talent together through a single platform. This website is beneficial in all industries, from starting to the executive.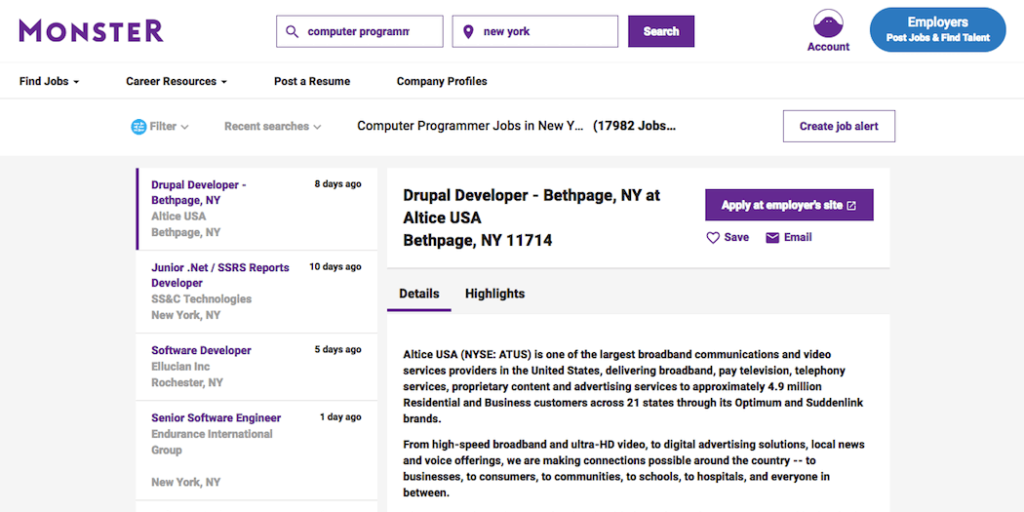 Its job search tools are free to use, but first, you have to create an account to go through the process. You can search company, title, location, salary, and reviews on a company you are interested in.
3. Glassdoor
Glassdoor was founded in 2008 to provide the best job opportunities to jobless people worldwide. You can find and search for multiple jobs here, detailed position information, reviews on the company, and insights, and apply for the suitable position.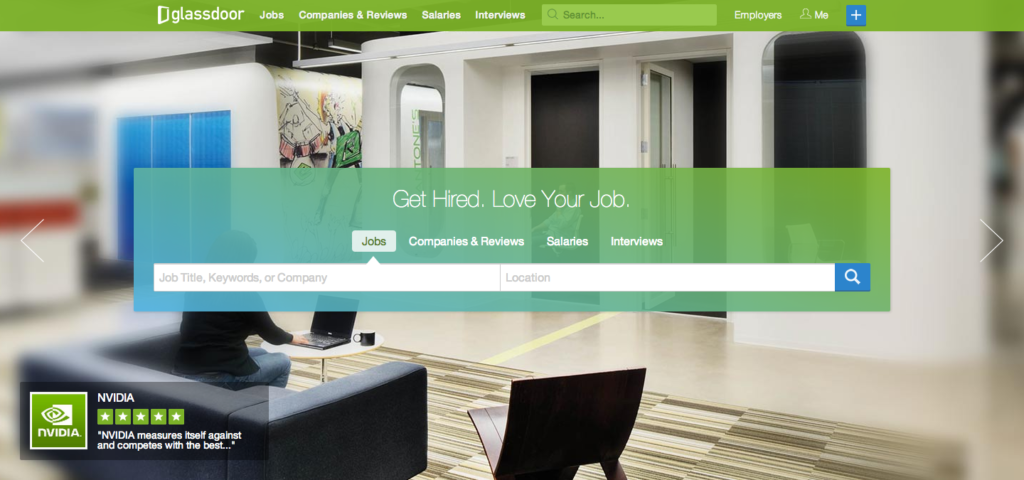 You have to create a profile and upload your resume to get notified of new jobs by email alerts. This website helps millions of people to get the most suitable jobs in the best companies with efficient salaries.
4. FlexJobs
FlexJobs was created in 2007 by Sara Sutton to help job seekers by providing them with lots of job opportunities worldwide. It is the second-best largest website for providing remote jobs. You have to create an account to get a membership to use its job search features.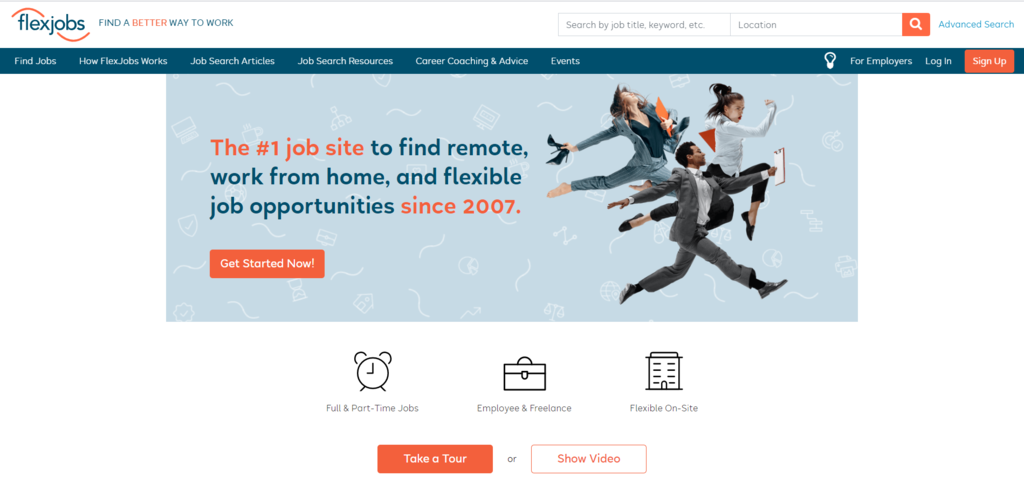 It also offers exclusive discounts and deals on dell laptops and services like Intuit Quickbooks and professional career coaching. It includes many job opportunities every minute from 6000 companies all over the world.
5. Ladders
Ladders is also known as one of the best websites where you can find the most suitable job for you in the best companies. It was founded in 2003, and its mission is to provide multiple job opportunities in different industries.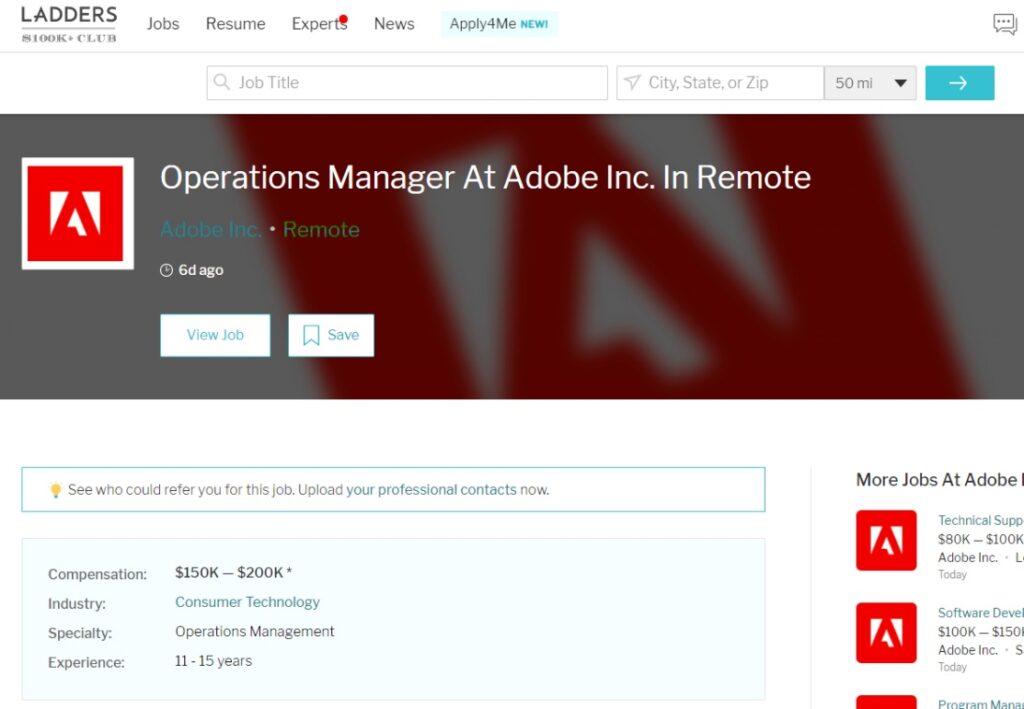 It has always been focusing on bringing high-paying opportunities for job seekers. This website is the best platform for experienced managers. This website requires a paid subscription to access all jobs and features.
6. AngelList
AngelList was founded in 2010 to find a way to help startups to hire talent. This website is the best platform for the startups as it is trusted by over 130000 startups of all sizes, including big companies like Spotify and Slack.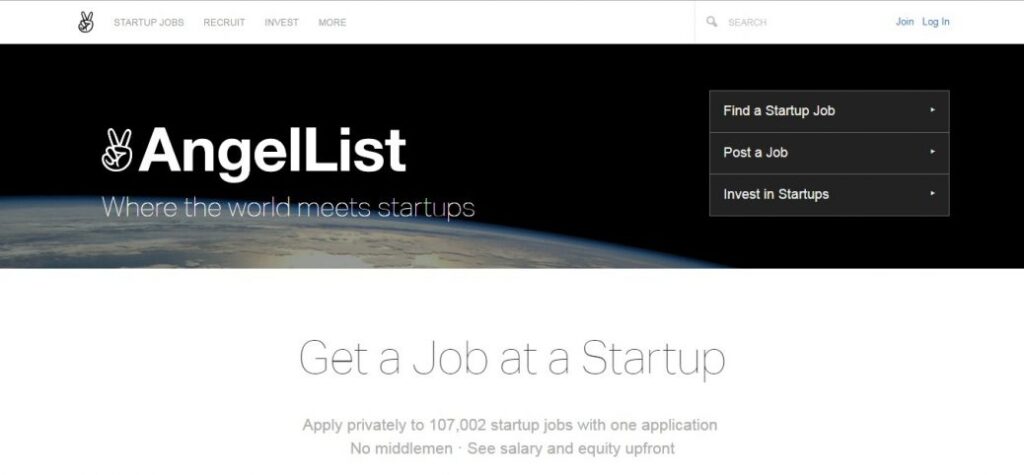 You have to create your profile which will work as your resume for any job you will apply for. You can also browse open vacancies by job title, location, and time commitment. This website is completely free for job seekers and provides detailed information.
7. LinkedIn
LinkedIn is one of the best and the largest platform for professional networking. It was created in 2003 and now has 810 million registered users from all over the world. You have to create your profile by adding the educational and professional data that everyone can see by visiting your profile.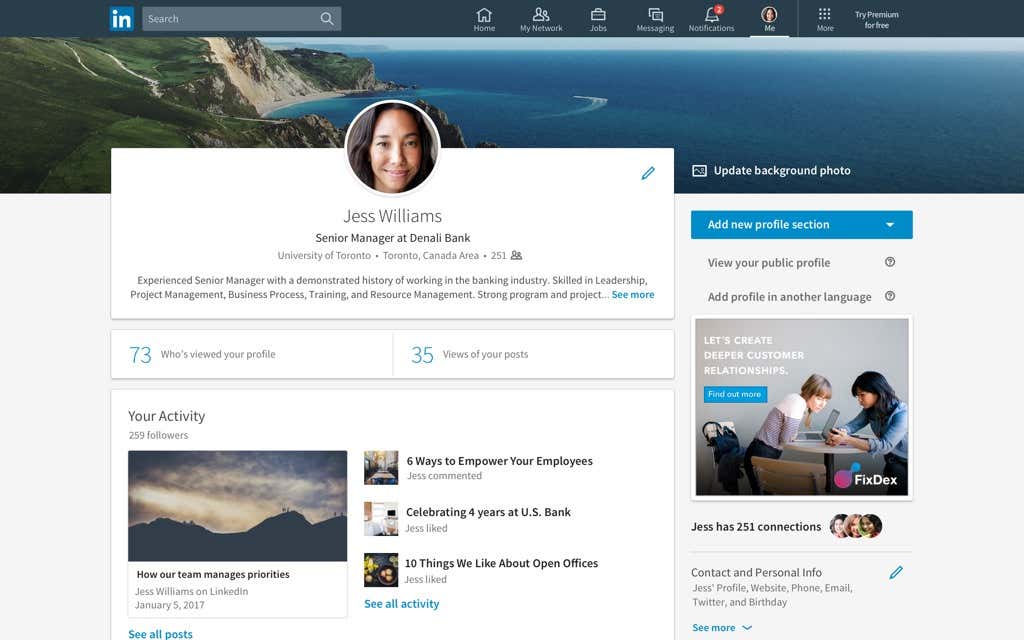 You can add your skills and experience to make more impressions. You can send messages to others if they are not connected with you. Create a well-optimized profile to get hired by recruiters for specific opportunities.
8. Getwork
Getwork is a platform where jobs are updated by the website every day with new hope for job seekers to be the first to apply for newly listed opportunities. It updates job lists of multiple industries and departments, including finance, education, healthcare, law, marketing, and tech.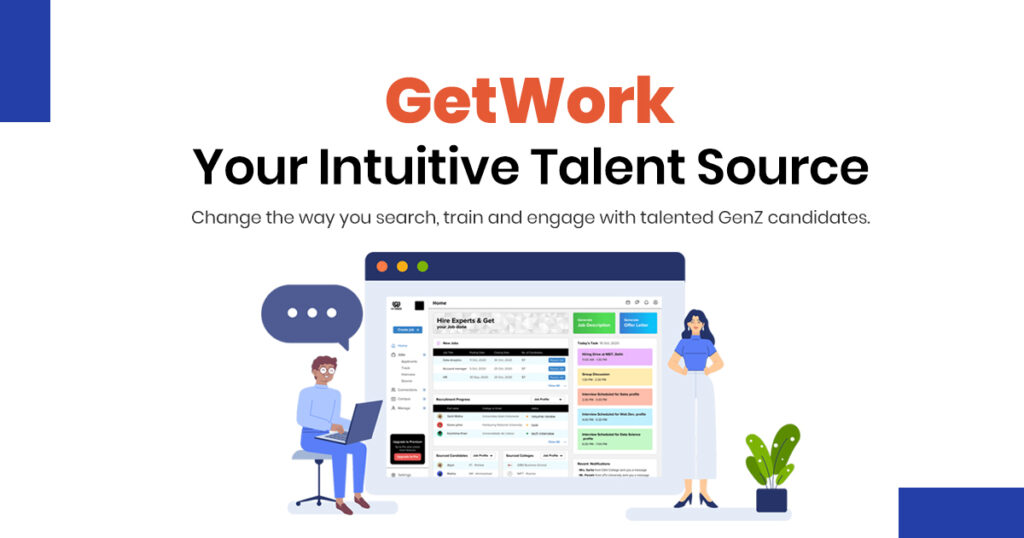 Signup and browse the job opportunities and find the best option with all the details. This website is free to use, and jobless people can find many jobs here to start work.
9. Scouted
Scouted was launched in 2015 to help companies hire the best talents from around the world. This website is best for recent college graduates looking for their first step and opportunity after graduation.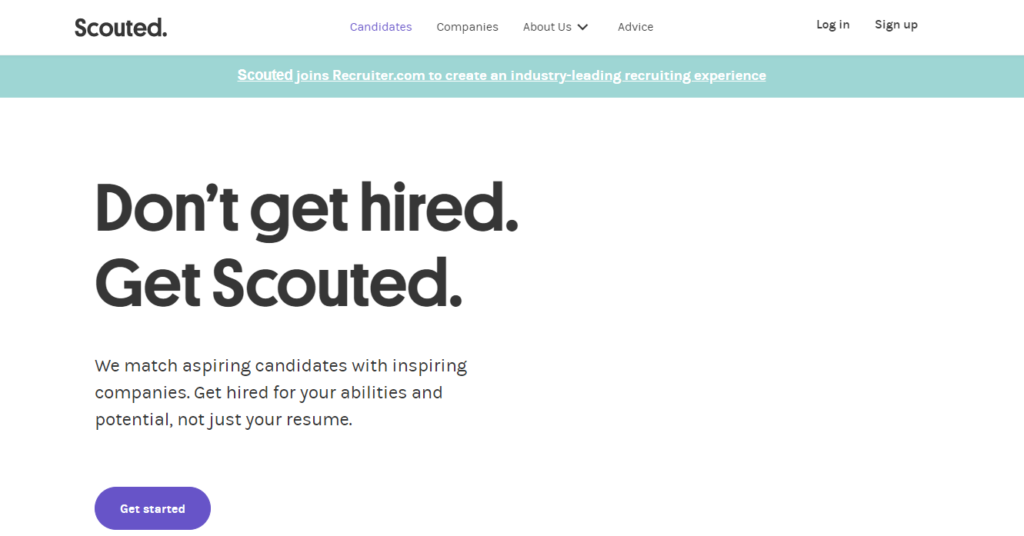 Build your profile by uploading your resume, adding links to portfolios or websites, and answering virtual interview questions. After creating a profile, you will be able to browse jobs and opportunities to apply. This website is completely free to use.
Final Thoughts
These platforms are the best place to find a suitable job for you in multiple companies and countries. Therefore, many other job websites are available with various features where you can find an opportunity. It's up to you to select the best option that completes your personal and professional needs.